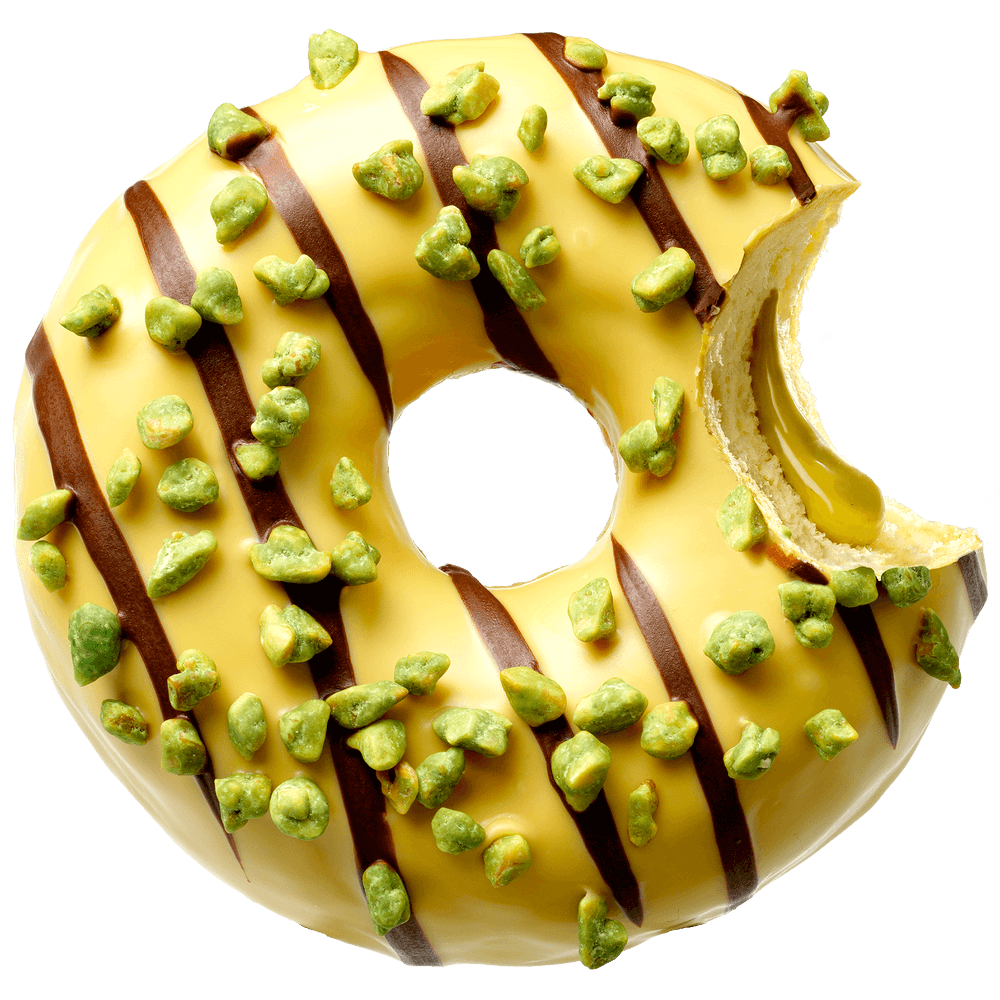 MUCHO PISTACHIO
Donut pistachio filling & chocolate lines
More, most, mucho! Loooads of pistachio cream on the inside, green almond crispiness on the out. This yellow looker is even finished with milk choco stripes for tasty crunch in camouflage.
Where to buy?
Coming soon to stores near you.
Help us find the right places to set up our stores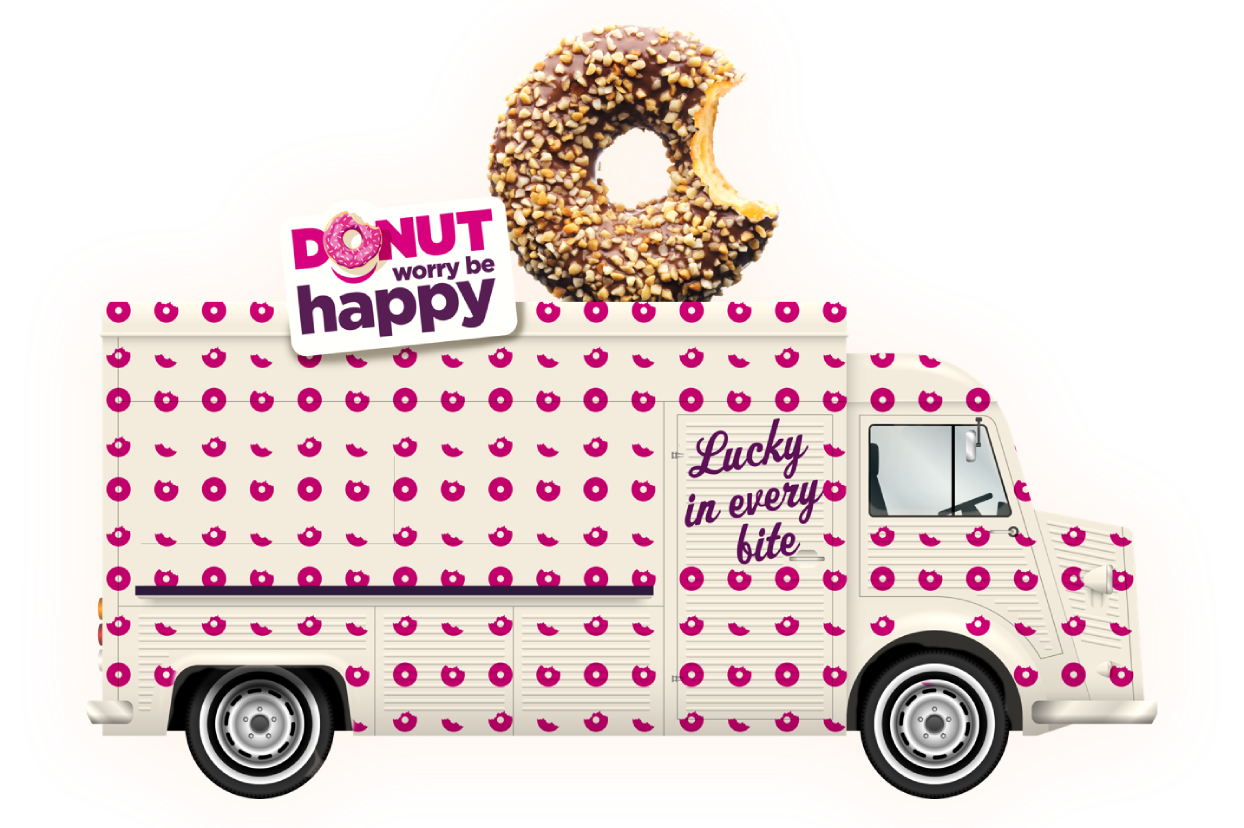 Psst… we've noticed you're a sweet tooth. Did you know this website also contains cookies? Accept them for optimal performance. It's the most delicious way to give you the best possible experience.